Who We Are
Unitrans Worldwide, Inc. is a 3PL supply chain logistics company based in the greater Boston, MA area.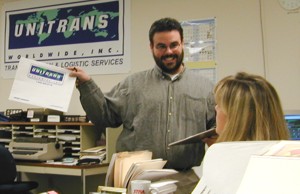 We provide cost effective and personalized service enabling importers, exporters, and domestic businesses to outsource all their logistics needs. Unitrans' commitment to an "Anything, Anytime, Anywhere" philosophy will provide a seamless integration with your supply chain requirements. You can trust Unitrans to put all the pieces together for you to deliver…anything, anytime, anywhere.
You deserve excellent customer service…call us today. Experience the Unitrans Worldwide difference that our knowledgeable team of professionals apply to all of your import, export, trucking, and warehousing needs.
What We Do
We distinguish ourselves from the competition by providing seamless transportation services through superior, individualized, and professional customer service.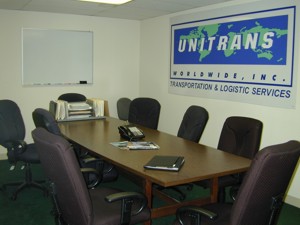 Unitrans Worldwide, Inc. provides a vast array of expert transportation, warehouse, and logistics services.
Transportation
Our transportation services include: air freight, ocean freight, trade shows and exhibits, LTL/FT, flatbed, and local trucking. We are strategically located near the crossroads of Routes 93, 95, 24, and 3 and within minutes to Logan International Airport.
Warehousing
Unitrans provides integrated warehouse and order fulfillment in its modern, climate controlled, 25,000 square foot warehouse facility customized to your needs and delivery requirements. The facility is fully insured, electronically secure 24/7, and temperature controlled. We offer short and long term storage options along with inventory management on a daily, weekly or monthly basis. We also provide assembly, crating and packaging, and stripping services.
Mission Statement
Unitrans is driven to provide its customers with seamless and expert transportation and logistics services while ensuring the highest quality of customer service. We provide our customers with flexible, specialized, and personalized customer service that is designed to save time and money.
History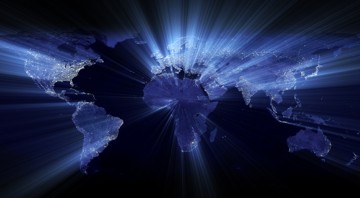 Unitrans Worldwide, Inc. was established to provide its clients with the best possible methods of efficient transportation and cost-effective rates. We are a local company, and we are proud to support various local non-profit and charitable organizations.
Certifications/Awards/Credentials/Memberships
In 1997, we were named by Entrepreneur Magazine as number 65 of the "Hottest 100" small companies in America by, a distinction earned through hard work and proven success.