Import and Export Shipping: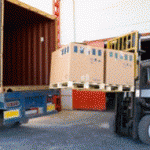 Whether you are shipping an envelope or full container load, Unitrans Worldwide's staff of seasoned import/export specialists are able to provide an economical source for Air Import, Air Export, Ocean Import and Ocean Export shipments.
Our crew is thoroughly trained and experienced in all aspects of US Customs clearance, import and export required documentation, AES filings, ISF filings, letters of credit, NAFTA shipments, and carnets.
Air Freight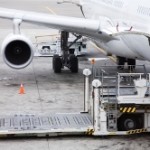 Cargo is normally shipped on a consolidated basis allowing 2 to 3 day transit to most countries throughout the world. Shipments can be sent on a door to airport or door to door basis depending on the agreed terms of sale. Expedited freight and over the counter service is also available to most destinations. Perishables and Hazardous materials can be shipped with proper documentation and packaging requirements.
Ocean Freight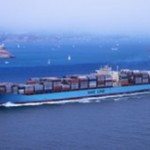 Cargo is shipped palletized on a LCL consolidation service for both imports & exports. Shipments are charged by weight/measure per cubic meter, (CBM). For larger shipments and security purposes FCL, (full container load) shipping is the most popular method. Container range in size from 20′, 40′, & 45′.  The typical  transit time ranges from 10-35 days depending if all water, (AW) or mini land bridge, (MLB) services from port to port.
Small Package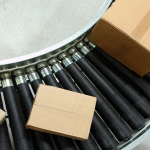 A cost effective method to ship packages with weights from1-200 lb. delivered door-to-door worldwide to most countries in 1-3 days. Dutiable items may take longer depending on the value of the product and terms of sale.
On-Board Courier
This service is utilized for critical time sensitive shipments where a person accompanies your package and personally delivers it to the final destination overseas. This avoids customs delays and keeps your product secure throughout its transit.
Hazardous Material Services:
These products can be shipped air or ocean service as long as all documentation, packaging requirements, and specified quantities comply with the Shippers Declaration for Dangerous Goods Form. Special handling requirements are necessary for ground, ocean, and air transport while certain products can only travel on all cargo aircraft.
High Value Shipment Services:
Specialized handling and planning are required to ensure the product will arrive safe, secure, and on time to meet your specific requirements. All Risk cargo insurance is available for both import and export service worldwide prior to shipping.